Hello ladies
So I just wanted to make a blogpost about make-up that gives you a glow.
Now I have to be honest I am not the biggest fan of anything with shimmer or light reflecting properties but that is due to my skin type, I get that "glow" naturally & it exceeds just being a glow to being oily most of the time lol.
But this is something I'd do if I'm not going anywhere that's really hot, & I want really nice glowy skin. And with this type of make-up routine you usually don't wana go heavy on the eyes, just a bit f mascara & lipgloss maybe.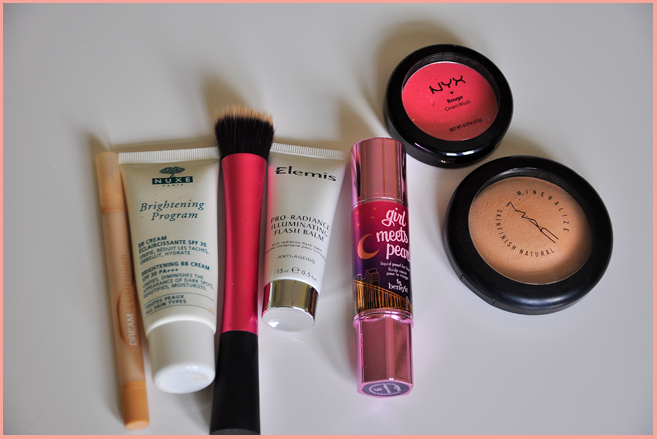 Fod a base I'd use the Elemis pro-radiating illuminating flash balm, now this is just a primer with a bit of shimmer, that helps your make-up last & adds some highlight.
For the foundation itself I'd switch foundation with a BB cream, you want it to look more natural & just dewy, nothing heavy! And this NUXE BB cream is perfect for that, because it has just a tiiiny bit of shimmer, I wouldn't call it shimmer really it's just a radiating BB cream & it makes your skin look like skin but a bit better. I have a review of this BB cream you can check it out
here
.
For brush for this look I'd use a stippling brush like the Real Technique brush in the picture. These types of brushes usually thin out the product for a more natural look, I wouldn't use a typical foundation brush because we're not looking for full coverage here!

Moving on to highlighter, I'd use Benefit's gil meets pearl liquid highlighter just on the cheeck bones, cupids bow, brow bone & maybe a bit on the forehead. I'd go for liquid highlighters because they look more dewy & natural. And my favourite part of this highlighter is it has no glitter at all, just a beautiful pearly finish!
For concealer, don't go heavy just add a bit of maybelline's illuminating dream lumi touch concealer unde your eyes.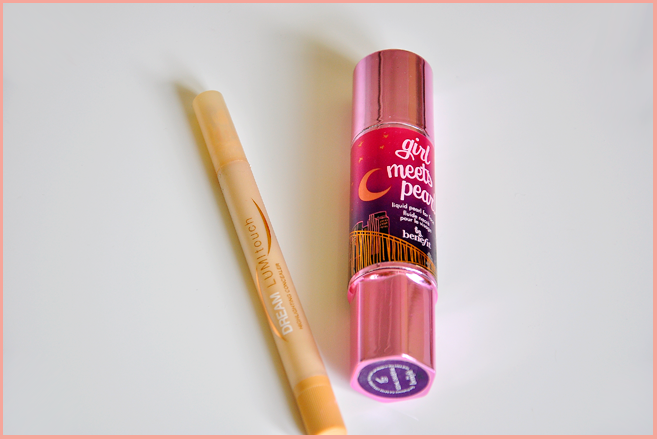 Here's a chart of where you'd typically wanna highlight, now going full highlighter on each of these area's is not something Id wanna do, just be reallyyyy subtle! :
Next up, you'd want to powder a bit, I know that this is suppose to be a dewy look but too much dweyness could look oily, so powder the T-zone at least, I'd use MACs mineralise skin finish powder, the thing about this powder is that it doesn't look too matte or flat, there's tiny amount of shimmer in it, so so tiny but it's there! And it looks beautiful on the skin.
Finally, blush! I'd say, use a cream blusher, even using your fingers dab a bit of pink cream blush on the apple of your cheeks. I love this NYX cream blush in 'glow'.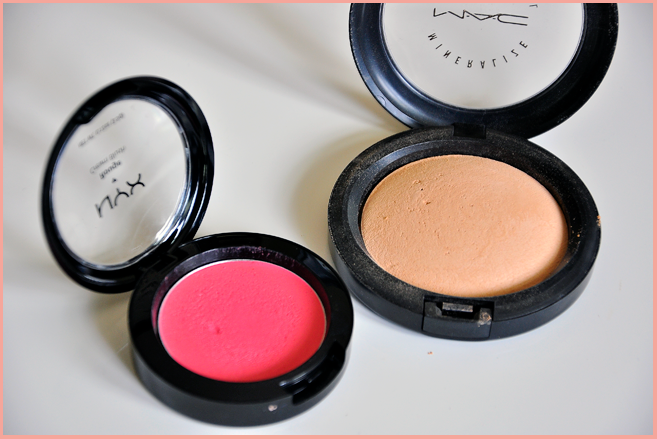 And you're done, by now the sun is jealous of you, hihi. That was cheesy.
I hope this was somewhat informative or inspiring to you ladies to try out a more dewy foundation look!

Have a lovely day
xxxxxxx