Hello ladies
Been a while since I've done a favourites post, but it's a good thing because right now I've quite a lot to talk about.
My favourite perfume these past couple of months has been Kate Moss's Lilabelle, it's heavenly. Again, white flowers, I love anything that smells like white flowers. It's extremely similar to Benefits 'Laugh with me Leelee' perfume which I love too! And it's so tiny I can just throw it in my handbag.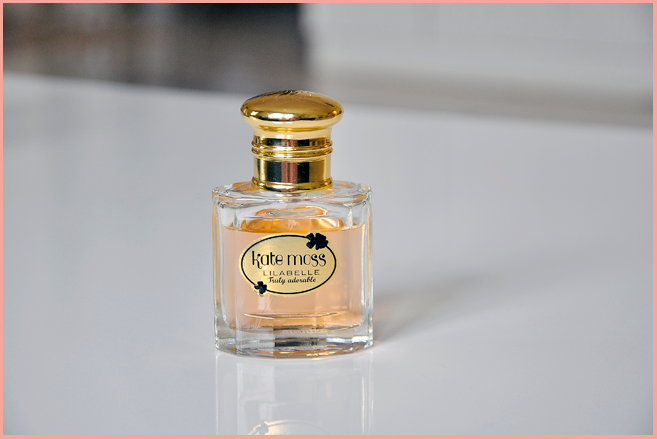 I have three hair favourites this time which is weird because I'm not a hair person. I always say that, but yeah lol.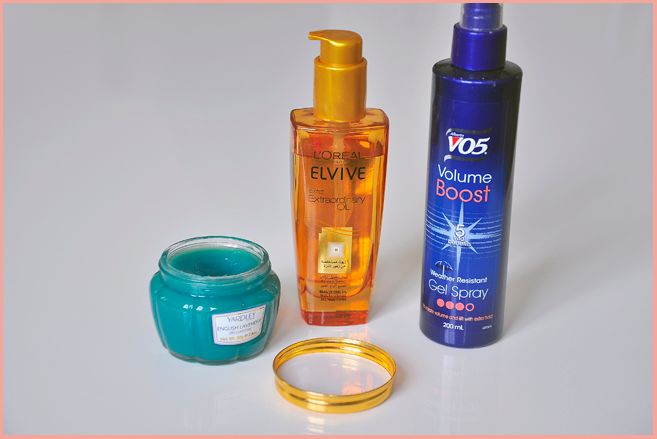 Okay let's start with Yardley's Lavender pomade. Last week I got a hair trim, finally, & my hair ends have been much healthier than before but still they're the driest part of my hair.
I use this pomade mostly on my hair tips, dip your fingers rub it in your hands & smooth it on, first it's a bit on the oily side but a couple of hours later there's no that greasy feeling your hair tips are just soft & touchable and they stay like that 'till the next wash. I also love it for preventing flyaways & keeping your hair neat. Oh & yeah it smells like lavender, which is fabulous.
L'Oreal extraordinary hair oil has also been one of my favourite hair products this month, on my damp hair I just use a pump & rub it on my hair, my hair then goes to dry smooth & less frizzy, there are parts which are left reallly soft.
I put a picture of it on my blog instagram & a girl commented that itdoesn't penetrate the hair but coats it, or something like that, which is not supposed to be a good thing. I don't know about that I just know that it makes my hair softer & smoother, whether it's coated or absorbed!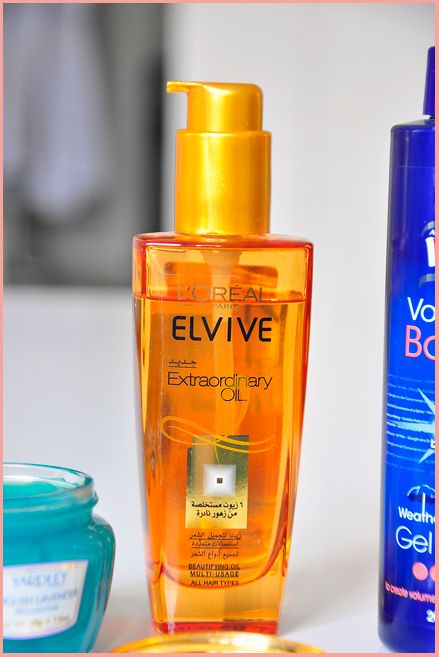 Third product this month/months is VO5 volume boost, I don't just love it because it does add more volume but it also makes my hair roots softer & I could go an extra day without washing my hair, it'll still look good.

So I don't wear makup to the gym, of course. However I do use this Garnier eye roll, I find it de-puffs my eyes & makes them instantly more awake because of the caffeine in it, the first few times I used it I was surprised that I could actually tell the difference. However I don't like it under concealer, it makes the concealer flake & hard to smooth on.


Okay this is my favourite of all the favourites, I think I have finally found my 'IT' liquid eyeliner in Maybelline master precise liquid eyeliner pen. If you've read my past few posts you'll see me talking about how much I love Lancome's Plume eyeliner, & I still do but I ran out. I run out of eye liner very quickly because I use it all the time, I wanted to find a good drugstore liquid eyeliner that would be just as good. It is this! Omg I can't describe how good it is, it applies so smoothly, you can draw the thinnest lines, the thickest lines, everything. It doesn't suddenly stop drawing halfway through the line, you know how annoying that is right? The tip also draws perfectly & it's so fine. I've tried a lot of drugstore pen eyeliners, nothing's even close. Get this if you're looking for an eyeliner. Get it get it get it.
I've also been loving Essence long lasting eyeliner in '15 bling bling' for my lashline, it's my perfect kind of color for the lashline.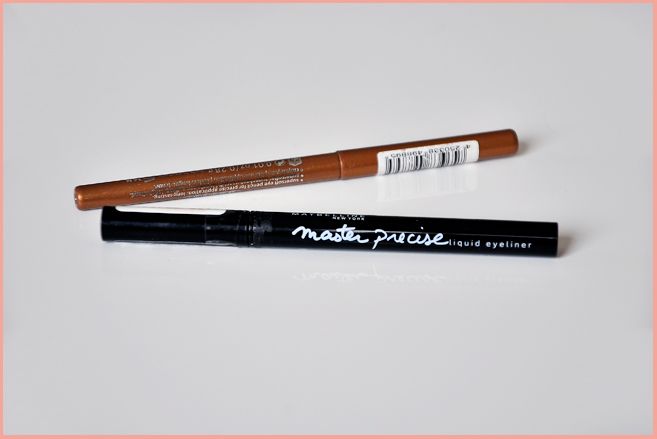 As for lips & cheeks, MAC has been my go to these months. First off MACs lip liner in spice, which is the most flattering color on all skin tones & goes with any look. Second is MACs blush in Melba, which is a pinkish-peach matte blush that also goes with anything & flatters any skin tone.
Let's talk about skin favourites, I love L'oreal's makeup remover for eyes & lips, it removes all my eye makeup effectively & quickly, when it comes to eye makeup removers I am not that picky I like a lot of make-up removers like the bioderma & the body shop butter one, but this one has been what I've been using lately & it works great. I've owned Lancome's eye make-up remover & let's be honest, there's no difference between them, except the price ofcourse.
Second skin care favourite is Soap & Glory Peaches & Clean face wash, come one, the name itself is so cute lol. Regardless of the name it smells like peaches & it is quite gentle on my skin because it's a cream cleanser, but it still purifies. Like I feel my skin is squeaky clean after using it.
Third, Aloe serum from the body shop, I have sensitive skin & this calms my skin down, especially after I've just scrubbed it or used something harsh on it, it's great for under your moisturiser, anything to calm your skin down is good. I really love it especially for redness.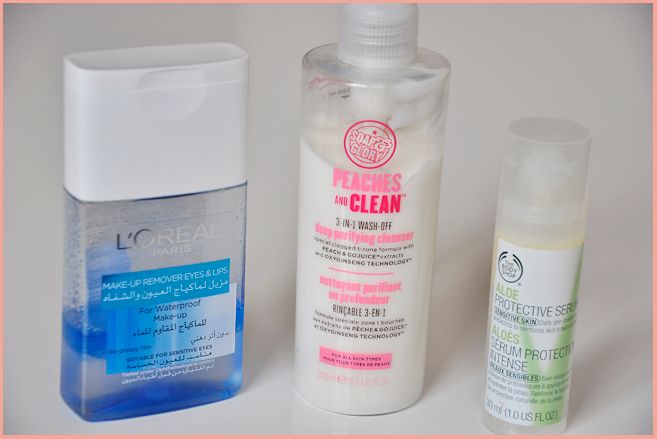 Last favourite is this eyeshadow from Inglot called 'pearl 395' from their freedom system, I use this on my inner corner, it's shimmery ofcourse but the picture doesn't show it, & the best thing about it is that it lasts all day & I just find it's the perfect color for the inner corners, it's the right amount of shimmer & the right creamy color, it's gorgeous & I've not been using anything but this even though I have a lot of other shimmery eyeshadows.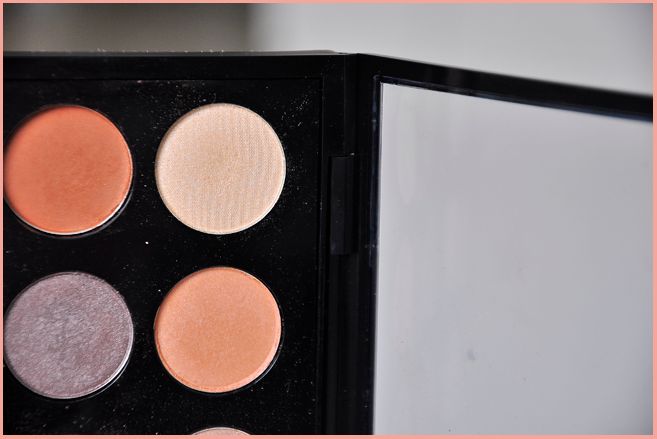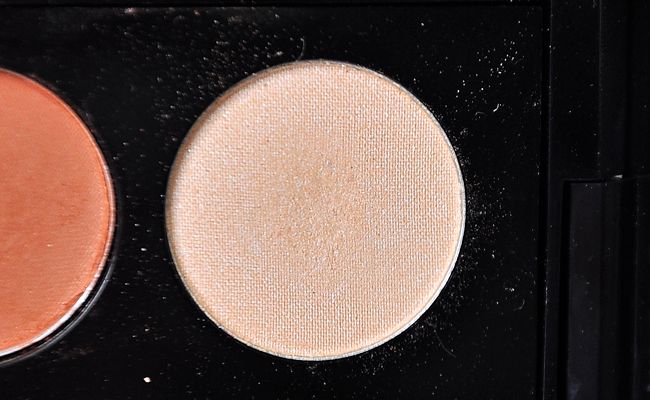 That is it for my favourites these months! I hope you enjoyed.
If you have any comments or questions let me know below.
xxx